Gentle Reiki therapy which works with energetic fields around the body
Are you feeling stressed, anxious, or overwhelmed? Are you looking for a way to restore balance and peace in your life? Look no further than Reiki therapy.
Reiki is a gentle, non-invasive energy healing technique that promotes balance and harmony in the mind, body, and spirit. The practice originated in Japan and has since spread around the world as a popular complementary therapy for a variety of physical and emotional issues.
Reiki consists of two Japanese words:
"REI" means the higher power, or wisdom.
"KI" means the life force.
During a Reiki session, the practitioner uses their hands to channel healing energy into the client's body, helping to clear blockages and promote a sense of relaxation and well-being. The experience is often described as deeply calming and rejuvenating, leaving clients feeling refreshed and renewed.
One of the great things about Reiki is that it is suitable for people of all ages and backgrounds, and can be used to address a wide range of concerns. Whether you are struggling with chronic pain, anxiety, depression, or simply feeling stuck in a rut, I can help you release tension and restore balance in your life.
But don't just take our word for it – countless people around the world have experienced the transformative power of Reiki first-hand. Here are just a few of the benefits that clients have reported after receiving this therapy:
Reduced stress and anxiety
Improved sleep quality
Increased energy and vitality
Relief from chronic pain and other physical symptoms
Greater clarity and focus
Enhanced spiritual connection and awareness
If you are interested in experiencing the healing power of Reiki for yourself, we invite you to book a session with one of our experienced and compassionate practitioners. We offer a variety of options, including in-person and distance healing sessions, to accommodate your unique needs and preferences.
At its core, Reiki is a practice of love and compassion, and we believe that everyone deserves to experience the healing and transformation that it can bring. So why not give it a try and see what Reiki can do for you?
Reiki is a non-invasive and natural approach of spiritual healing therapy. Contact us for appointment
CONTACT US / BOOK YOUR APPOINTMENT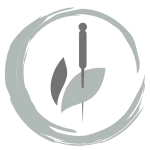 I went to Martina with 2 issues – arm limited mobility and stomach pain.I had my arm broken a couple of years ago but due to the whole C19 situation I couldn't have proper physiotherapy and that led to a frozen shoulder syndrome and the inability to lift my arm over the 90-degree horizontal. Within 6 sessions of acupuncture and electroacupuncture I could lift my arm all the way up without any effort and make full circles with my arm again. I couldn't believe I only needed 6 sessions to get there. Martina worked some magic. As to my stomach issue, she worked on some blocked energy, recommended a couple of minor changes in my diet 'et voila' – no more pain and bloating, and I even lost a few pounds. Martina is a miracle worker. She puts the acupuncture needles so quickly and at the same time gently that you barely feel them and the results are amazing. If you need acupuncture – Martina is your best choice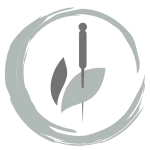 I was diagnosed with chronic ulcerative colitis a year and half ago, which I am now on very strong medications oral and intravenous to keep my condition under control.  I suffered a lot with joint pain especially in feet and hands, constant fatigue, numerous bowel movements a day, hair loss and a restricted diet so I tried  acupuncture.
My first visit with Martina was discussing my health along with acupuncture. Martina requested me to detox for 4 weeks, week 1 diet was extremely difficult but as the weeks followed it got easier as I was introducing foods which helped my body and condition.  After the 2nd week I noticed the pain in my hands had gone and reduced in my feet.  I now have completed the 4 week detox and I feel better in myself and not as tired as before.  Martina showed me a new way of eating foods to suit my condition plus healthy foods for my body and I haven't looked back, would highly recommend visiting Martina .
Thanks again Martina