Holistic therapy which encompasses ancient knowledge of Chinese medicine
Looking for a natural and holistic way to address pain, stress, and other health concerns? Consider trying acupuncture, an ancient healing technique that has been used for thousands of years to promote wellness and balance in the body.
Acupuncture is a traditional Chinese medicine practice that involves the insertion of fine needles into specific points on the body to stimulate energy flow and promote healing. The technique has been used for centuries to treat a wide range of health concerns, from chronic pain and migraines to digestive issues and anxiety.
One of the key principles of acupuncture is the concept of qi (pronounced "chee"), or the flow of energy in the body. According to traditional Chinese medicine, when the flow of qi is disrupted, it can lead to pain, illness, and other health problems. By stimulating specific points on the body with acupuncture needles, practitioners can help to restore the flow of qi and promote healing and balance in the body.
In addition to its many physical benefits, acupuncture is also known for its ability to promote relaxation and reduce stress. Many clients report feeling a sense of calm and well-being after an acupuncture session, and the practice is often used as a complementary therapy for mental health conditions like anxiety and depression.
Benefits after receiving acupuncture therapy:
Reduced pain and inflammation
Improved digestion and respiratory function
Increased energy and vitality
Reduced stress and anxiety
Improved sleep quality
Conditions Treated by Acupuncture
We are committed to providing safe and effective acupuncture treatments that are tailored to your unique needs and concerns. Our experienced practitioners will work with you to create a customized treatment plan that addresses your specific health goals and concerns.
Whether you are dealing with chronic pain, stress, or simply looking for a way to improve your overall health and well-being, acupuncture may be just what you need. So why not give it a try and experience the transformative power of this ancient healing practice for yourself?
Contact us today for appointment!
Frontal headache/migraine
Temporal headache/migraine
Vertex headache/migraine
Occipital headache/migraine
Bloating
Constipation
Diarrhoea
Irritable Bowel Syndrome
Heartburn
Nausea
Crohn's disease
Colitis
Unexplained infertility
Endometriosis
Polycystic Ovary Syndrome (PCOS)
Fallopian tube disorder
Male infertility
IVF assistance
Irregular or Absent Period
Painful period
Heavy period
Cysts
Fibroids
Endometriosis
PCOS
Hot flashes
Insomnia
Irregular period
Depression
Mood swings
PMT
Stress
Anxiety
Chest oppression
Depression
Insomnia
Moodiness
Neck & shoulder pain
Back pain
Tennis elbow
Carpal tunnel syndrome
Sciatica
Knee pain
Sport and strain injuries
Indeterminate aches and pains
UTI
Water retention
Cystitis
Psoriasis
Eczema
Dry & itchy skin
Asthma
Bronchitis
Cough & Cold
Sinusitis
Arthritis
Diabetes
Facial paralysis,
Hay fever
Insomnia
Rheumatism
Thrush
Vertigo
CONTACT US / BOOK YOUR APPOINTMENT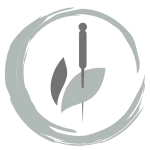 I went to Martina with 2 issues – arm limited mobility and stomach pain.I had my arm broken a couple of years ago but due to the whole C19 situation I couldn't have proper physiotherapy and that led to a frozen shoulder syndrome and the inability to lift my arm over the 90-degree horizontal. Within 6 sessions of acupuncture and electroacupuncture I could lift my arm all the way up without any effort and make full circles with my arm again. I couldn't believe I only needed 6 sessions to get there. Martina worked some magic. As to my stomach issue, she worked on some blocked energy, recommended a couple of minor changes in my diet 'et voila' – no more pain and bloating, and I even lost a few pounds. Martina is a miracle worker. She puts the acupuncture needles so quickly and at the same time gently that you barely feel them and the results are amazing. If you need acupuncture – Martina is your best choice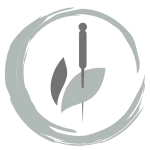 I was diagnosed with chronic ulcerative colitis a year and half ago, which I am now on very strong medications oral and intravenous to keep my condition under control.  I suffered a lot with joint pain especially in feet and hands, constant fatigue, numerous bowel movements a day, hair loss and a restricted diet so I tried  acupuncture.
My first visit with Martina was discussing my health along with acupuncture. Martina requested me to detox for 4 weeks, week 1 diet was extremely difficult but as the weeks followed it got easier as I was introducing foods which helped my body and condition.  After the 2nd week I noticed the pain in my hands had gone and reduced in my feet.  I now have completed the 4 week detox and I feel better in myself and not as tired as before.  Martina showed me a new way of eating foods to suit my condition plus healthy foods for my body and I haven't looked back, would highly recommend visiting Martina .
Thanks again Martina