Martina Vengrin
Martina is a very passionate Acupuncturist and Naturopath. She completed 4 years of studies at the prestigious College of Natural Medicine (CNM) in Dublin and is currently underway with their Chinese medicine dietitian course. Martina focuses on digestive/gastrointestinal disorders, women's and fertility health, different types of headaches, stress, anxiety, sinus issues, hay fever, chronic pain, and paediatric conditions.  Martina's practises combined knowledge of Biomedicine with expertise in TCM (Traditional Chinese Medicine) Acupuncture and Naturopathy. Martina also has knowledge from many years of working in the pharmacy industry;  during  consultations, she factors in any medications a patient may already be taking, along with their side effects. Based on each individual goal, Martina offers a unique combination of Acupuncture, Electro-Acupuncture, Moxabustion, Cupping, TCM Diet, Naturopathic advice on lifestyle, diet and supplements, Energetic Mind & Soul Mentoring and Reiki.
"A few years ago, when my own health issues arose, I found acupuncture to be absolutely remarkable— I could witness myself benefiting greatly from the acupuncture treatments. When I also corrected my diet and adjusted my lifestyle, the results were even more noticeable. As someone who had worked for many years in the pharmaceutical industry alongside conventional medicine, I was amazed that something entirely different exits, and has done so for thousands of years—and I had never been aware of it before. This is how my journey into Traditional Chinese Medicine & Naturopathy began.
I genuinely believe that a solution exists for everything, and I have found answers for many of my own health-related queries through Eastern medicinal knowledge. Bodily symptoms are like the branches extending from a tree; to alleviate the symptoms, the root of the tree—that is, the root of the symptoms—must be properly identified and treated so that the lifeforce can be brought back.
I am also very passionate about food and the thermal nature and healing benefits of each ingredient used in a meal. For example, if your car needs to run on petrol but you are filling it up with diesel, it will not work; likewise, fuelling the body with wrong type of food—even if it may be 'healthy' for others—will not achieve the desired health and benefits in the individual."
Martina
What people are saying about us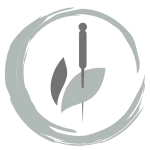 I went to Martina with 2 issues – arm limited mobility and stomach pain.I had my arm broken a couple of years ago but due to the whole C19 situation I couldn't have proper physiotherapy and that led to a frozen shoulder syndrome and the inability to lift my arm over the 90-degree horizontal. Within 6 sessions of acupuncture and electroacupuncture I could lift my arm all the way up without any effort and make full circles with my arm again. I couldn't believe I only needed 6 sessions to get there. Martina worked some magic. As to my stomach issue, she worked on some blocked energy, recommended a couple of minor changes in my diet 'et voila' – no more pain and bloating, and I even lost a few pounds. Martina is a miracle worker. She puts the acupuncture needles so quickly and at the same time gently that you barely feel them and the results are amazing. If you need acupuncture – Martina is your best choice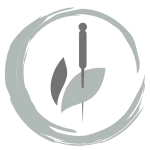 I was diagnosed with chronic ulcerative colitis a year and half ago, which I am now on very strong medications oral and intravenous to keep my condition under control.  I suffered a lot with joint pain especially in feet and hands, constant fatigue, numerous bowel movements a day, hair loss and a restricted diet so I tried  acupuncture.
My first visit with Martina was discussing my health along with acupuncture. Martina requested me to detox for 4 weeks, week 1 diet was extremely difficult but as the weeks followed it got easier as I was introducing foods which helped my body and condition.  After the 2nd week I noticed the pain in my hands had gone and reduced in my feet.  I now have completed the 4 week detox and I feel better in myself and not as tired as before.  Martina showed me a new way of eating foods to suit my condition plus healthy foods for my body and I haven't looked back, would highly recommend visiting Martina .
Thanks again Martina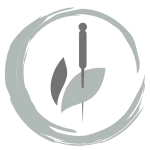 I wanted to lose some weight. Before the detox course, I felt sluggish and heavy. I felt tired all the time, and I had the feeling of always being hungry. During and after the detox, my energy level increased, and I started to feel so much better. I lost almost 7 kg in a few weeks; I reached my goal! I wasn't familiar with many of the ingredients, and I did not eat them before. My biggest concerns were the sluggishness and heaviness and all the weight I put on during covid. I now feel much better, and I changed the way I look at food. I loved the treatment. It was clear and easy to follow. It worked very well for me, and I can absolutely recommend it!!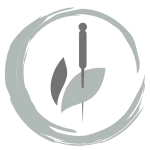 My goal was to restart my body to lose weight. I lost 5kg within the month of detoxing. No, I wasn't familiar with a lot of the ingredients so hadn't eaten them before. However, I have now discovered some new foods that I like and will keep them as part of my diet.  I started to sleep better, didn't feel as bloated. Overall, the detox course was challenging but in a good way. I enjoyed getting to know and taste different foods. I struggled to find some of the ingredients at times as I wasn't familiar with the foods but with research, I found them. The detox was time consuming which became a little stressful towards the end as life was busy at the time. I also started to miss some of my old foods. Some of the habits I will continue.  I feel better in myself if I do this daily.